After last weekend's showcasing the game at BostonFIG, I spent the beginning of the week testing and then posting Beta 0.16 to the opt-in branch on Steam. This was a relatively quick Beta milestone compared to previous because I plan to promote this one to the default branch in the next week. This will be the first main release that includes a conclusion to the main story.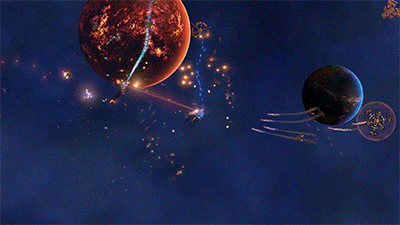 Here are the changes since Beta 0.15:
Five new mini missions with related anomalies
New end game rift effect- Increased max zoom
Increased havok damage
Additional mission progress logs
Controller cruise option
New Lumae capital ship
Discovery RP scales moderately with progress
Objectives stay highlighted on HUD beyond 1500 AU
Minor gameplay tweaks
Increased Lumae spawn rate
Apart from that, I spent time recording footage for an updated trailer that will show-off some features that didn't exist when the Early Access trailer was created.
Until next week! You can always reach me on Twitter, Discord or the game's Steam Forums.