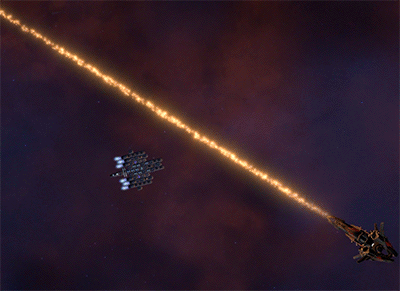 Starcom: Nexus is closing in on graduating from Early Access into general release. It's been quite a journey so far. Since launch, the size of the game universe has more than doubled. We've added new races, new missions, new technologies and weapons, lots of new anomalies, controller support, and hundreds of improvements based on player feedback. While more content is still being added, the core gameplay is well-polished. I expect there to be at least one more Early Access update before the game graduates, but the game's price will be increasing from the Early Access price to its general release price after the current sale period ends. So this will probably be your last chance to get Starcom: Nexus at this price for the near future.
That said, I'm still working hard on improvements. One of the major goals for the next iteration is to figure out where players are getting stuck, possibly because they missed an important clue.
Players may have noticed that Lt. Chiang, who previously simply gave out some tips in the shipyard, now gives out mini-missions to investigate some spatial anomaly. Besides being another source of potential resources and RP, the mission system tries to place them near important locations that the player hasn't found. Currently there are only 5 of these possible missions, spaced out roughly evenly throughout the game. In the last week, besides other tasks I created two more.
I also spent some time refining the game's anonymous analytics to help figure out where players are likely getting stuck.
Until next week! You can always reach me on Twitter, Discord or the game's Steam Forums.