As I posted on Twitter this week, the feature I started last week has reached the point where I feel I can say it's going into the game: Attack Drones!
Other efforts from the past week:
New enemy ships
More controller support work
Changed the "threat level" logic to hopefully be more accurate (this is used in generating enemy encounters)
Several new types of space artifacts
New late-game misssion
Re-factored some control logic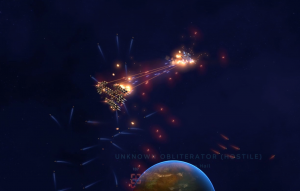 As always, these posts are to keep players updated on development progress: new features and content are available in-game until the next build release.
Until next week! You can always reach me on Twitter, Discord or the game's Steam Forums.